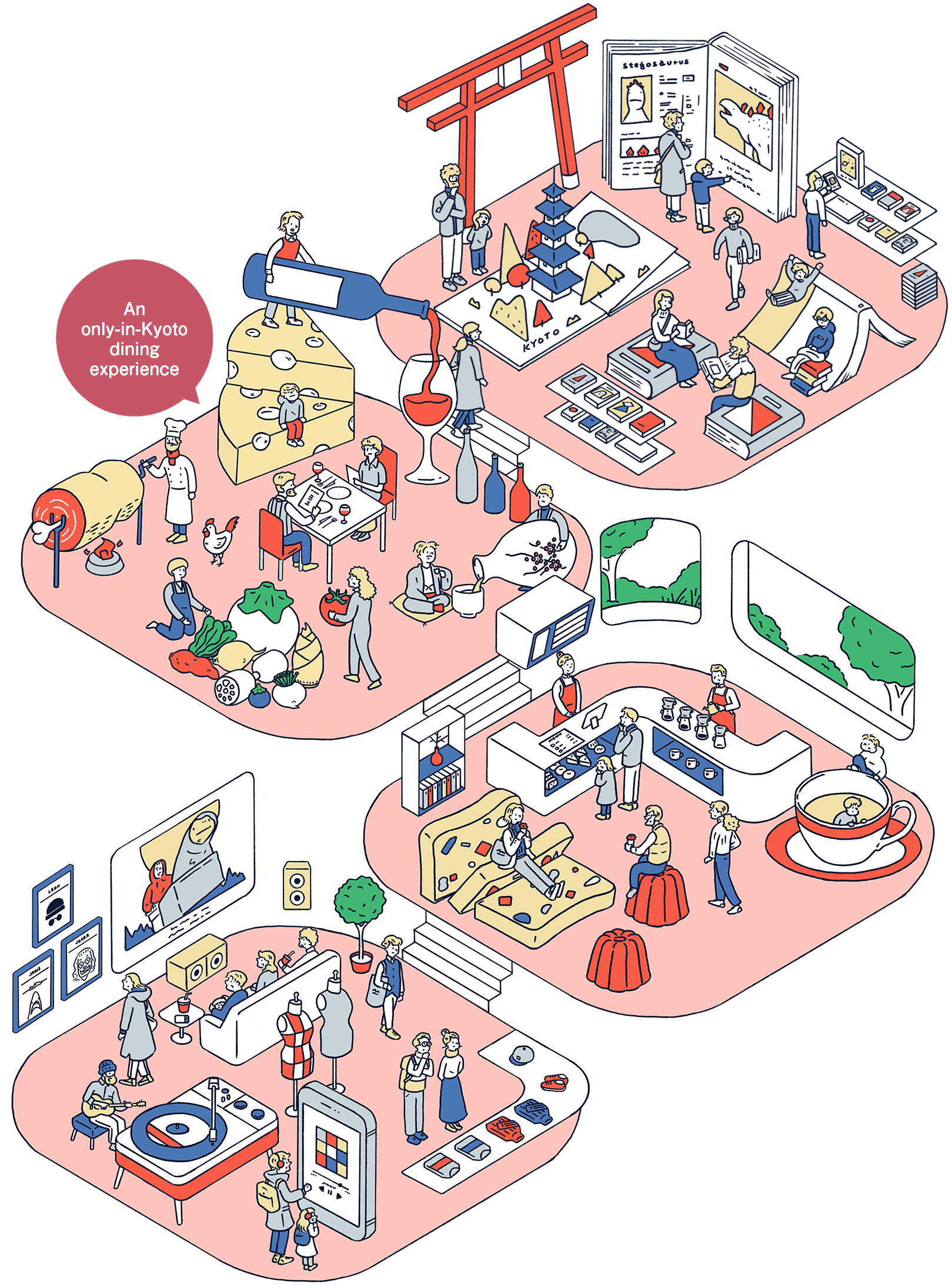 Hi! This is Umekoji Potel.
You read that right – not "Hotel," it's "Potel"!
Located next to Kyoto Aquarium, on the edge of Umekoji Park.
We offer a tranquil stay and peace of mind to travelers visiting Kyoto, letting them experience the city like never before.
We're now counting down the days until Umekoji Potel opens.
This website uses cookies to boost quality and provide the best service to each user.
POINT
Even in Japan it is rare to find a hotel with a sento (public bath).
Both travelers and local residents, come and soak away the day's fatigue.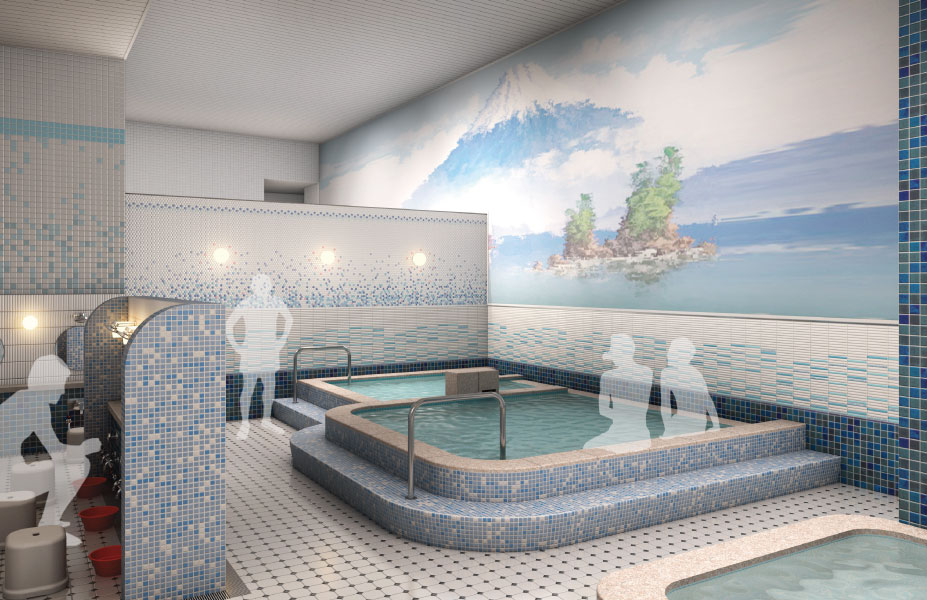 These days the sento (public bath) is becoming increasingly rare, and this may very well be the only new one built in Japan this year!
Immerse yourself up to the shoulders in its soothing hot waters, and perhaps enjoy conversations with people you meet amid the rising clouds of steam.
There are original items created in collaboration with Cow Brand Soap, too.
After bathing, downing a refreshing bottle of coffee and milk is a common Japanese custom.
Give it a try!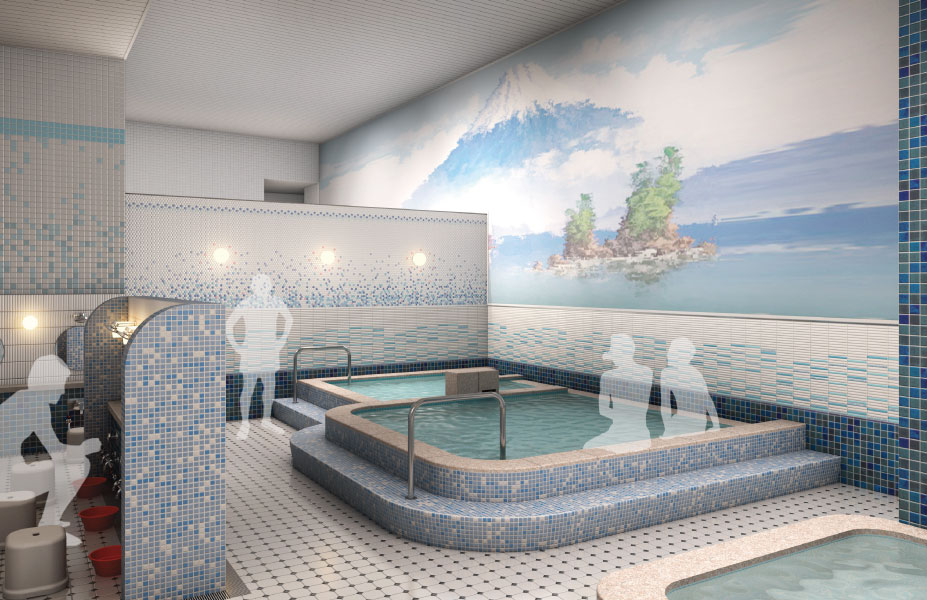 An alley inside a hotel…? Well, why not?
Enter it and find a whole new kind of tachinomiya.*

*Reasonably priced, down-to-earth and convivial standing-only bar.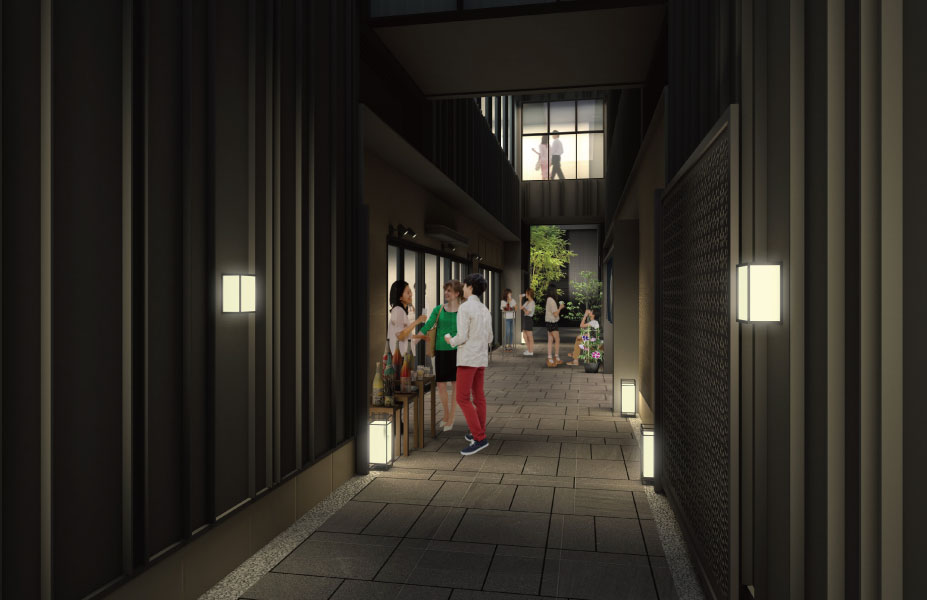 The greatest thing about a journey is the people you meet on the way.
This alley will be home to a tachinomiya (standing bar), a friendly, earthy kind of place where you can grab a drink and chat with fellow travelers and local people.
Learn things from residents not found on any tourist map, while savoring delicious drinks you've never tried before.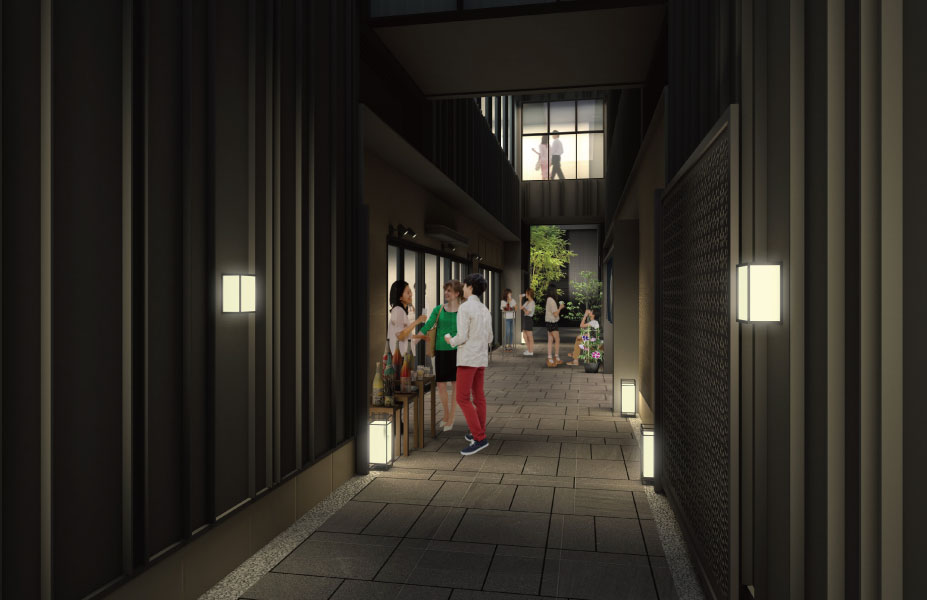 Books, records, games.
There's more to a Potel than its guest rooms.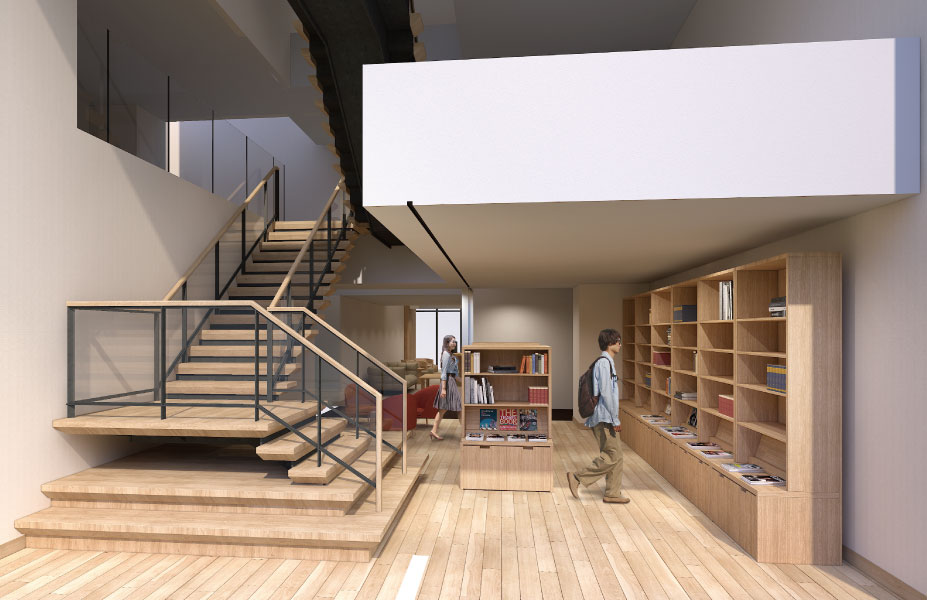 On the 2nd through 5th floors there are special areas ("Awai-no-ma") with themes – books, records, and board games, for example.
Rummage through books to find something exciting, listen to music, or play games with new friends.
Venture out of your guest room and enjoy exploring!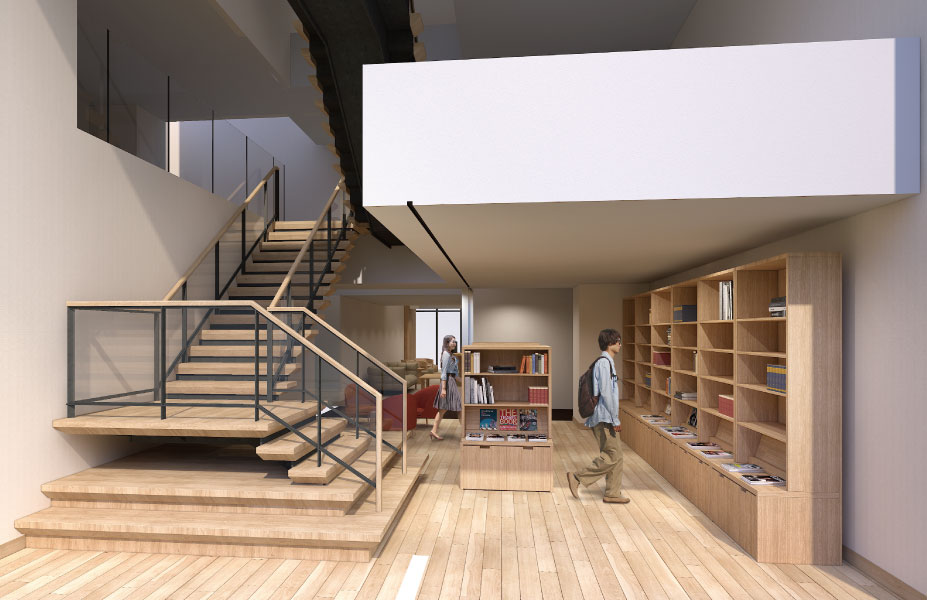 Select a room that suits your style.
Rest up, replenish your energy, and make plans for how you'll enjoy tomorrow.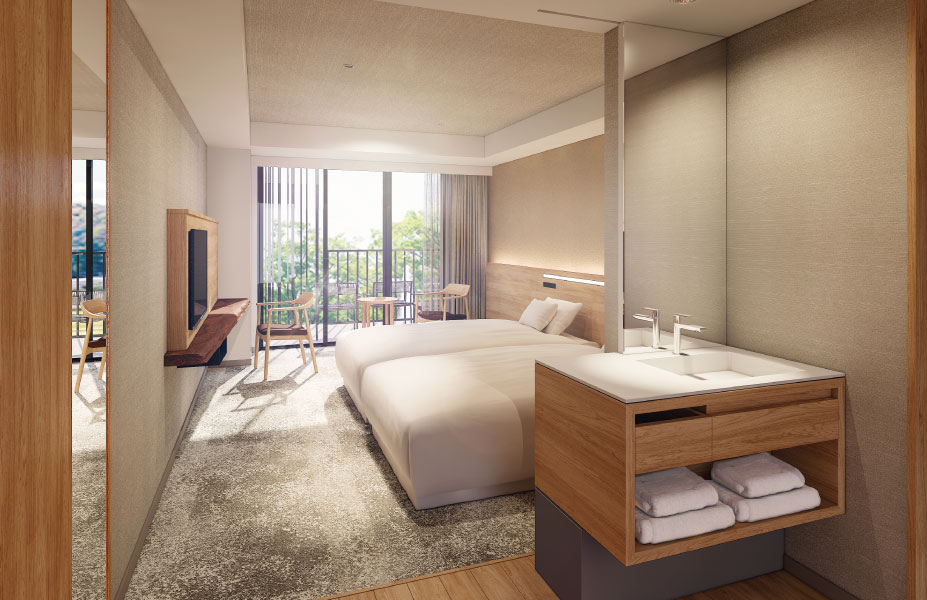 You can choose the right room for your family or yourself from among various types, including rooms with a terrace and a panoramic view of Kyoto, or Japanese-style rooms where you can take your shoes off and relax.
Whether you want to keep on hanging out into the night, or a solid night's slumber is what you crave, we've got just the room for you.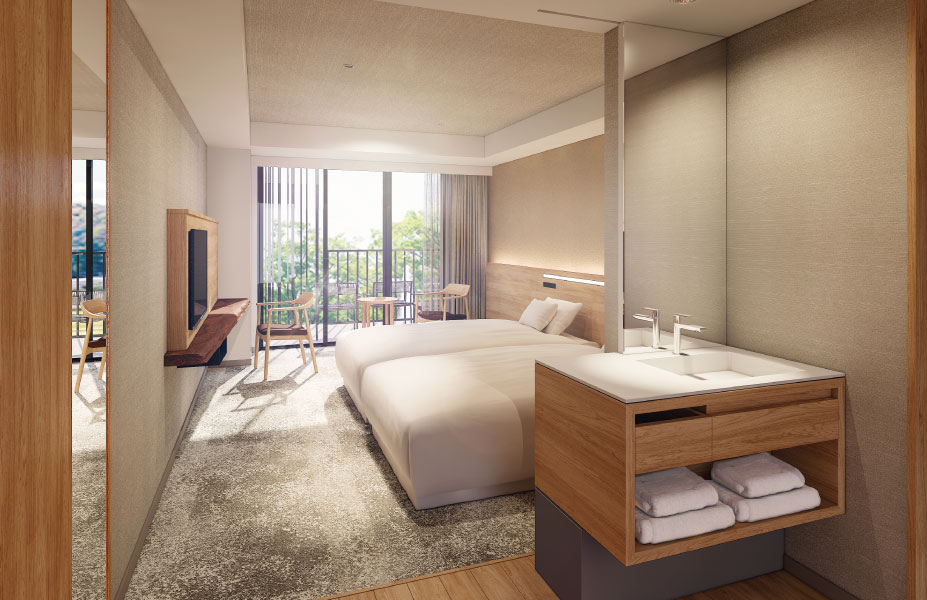 Vegetable dishes deliciously highlight the main course.
During downtime, take a break at a café and discover more of the real Kyoto.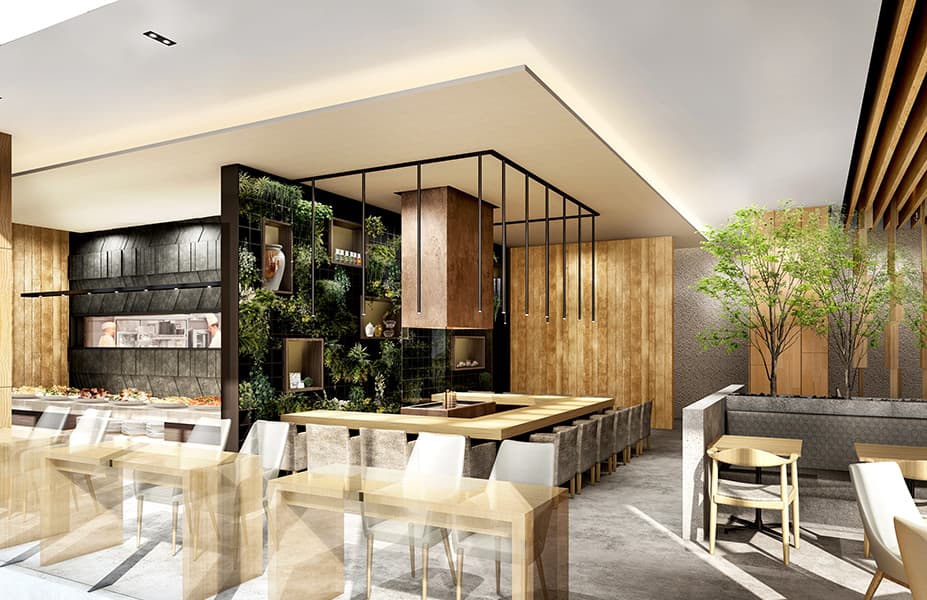 At the restaurant, breakfasts are centered around rice. Lunch is semi-buffet style, with your choice of main dish, and dinner features strictly selected meats and delicious vegetables.
At the café, relax at the counter, table or terrace seats and enjoy a homemade dessert with your beverage.